Imagine two offices- A and B. In office A, the entire organization's budget is determined by the overall organization's overall budget; in office B there is an individual appointed to allocate each department their budget.
In office A, managers promote employees based on who has worked the most in the past 3 months and not whether they have reached their yearly target. While in office B there is a systematic procedure followed wherein the records of every employee for every quarter are opened to determine who gets the promotion.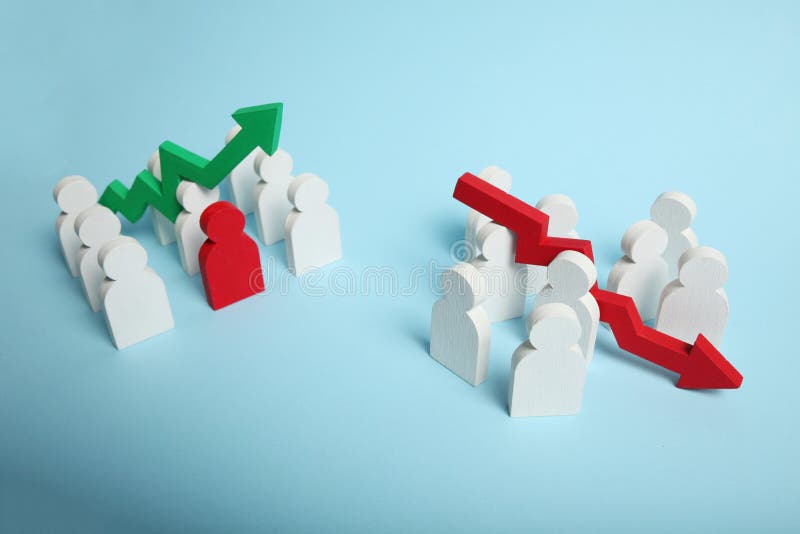 In office A, most managers spend their time resolving grievances and conflicts amongst the employees. While in office B, there is an individual who is trained to handle the few grievances in as impartial a manner as possible.
Thus, when you visit office A it is utter CHAOS. In contrast, your visit to office B is SMOOTH and SYSTEMATIC. This is how the HR department or professional impacts the organization.
In this article, you will get an overview of who is an HR professional, how to become a Human Resource professional after the 12th, the skills required, and much more.
Who is a Human Resource professional?
A Human Resource professional is one who is responsible for managing the employee life cycle (recruitment, hiring, onboarding, training, and firing). They strategically suggest ways for effective management of people in a company or organization. They help in maximizing employee performance using various ways like training, workshops, counseling, feedback, etc.
Also read: 10 Best Careers in Human Resources
How to become a Human Resource Professional?
Step 1: Stream to select
There is no subject restriction that is compulsory to get into HR. However, it is better to take up either commerce or humanities in your 12th which will help you in the future.
Step 2: Certificate Courses and Project Courses
If you're unsure whether a career in Human Resources is right for you, you can test the waters by enrolling in a few online courses. You can assess your likes and dislikes more quickly with the aid of such courses. Also, there is no eligibility requirement for these courses, you can do them post your 10th too:
| | | |
| --- | --- | --- |
| Certificate Courses | Institute offering | Duration |
| Human Resource Management: HR for People Managers | The University of Minnesota through Coursera | 3-6 Months |
| Human Resource Analytics | University of California | 1-4 Weeks |
| Develop, Motivate and Retain Employees | LinkedIn Learning | 6 hours 2 mins |
| Certification Course in Human Resource Management | Udemy | 14 hours 19 mins |
| Leading: Human Resource Management and Leadership | Macquarie University through Coursera | 3-6 Months |
| Become an HR Business Partner | LinkedIn Learning | 5 hours 25 mins |
| Becoming an L&D professional | LinkedIn Learning | 5 hours 22 mins |
Step 3: Educational Qualifications
How to become a Human Resource Professional after 12th?
A) Undergraduate/Diploma Courses in India:
Being a Human Resource professional becomes easier with the following undergraduate courses. However, there is no restriction on the choice of an undergraduate degree that you choose. Your Master will ultimately determine the kind of job you take on.
| | |
| --- | --- |
| Undergraduate Course | Duration |
| BBA (Bachelor in Business Administration) | 3 Years |
| B.A. (In Psychology or Economics) | 3 Years |
| B.Com | 3 Years |
PATH 1:
A BBA (Bachelors in Business Administration) course with subjects like financial accounting, organizational behavior, advertising, sales, taxation management, business strategy etc., equips students with the skills required to manage the department of HR at any institution.
PATH 2:
A BA (Bachelor's in Arts) degree, with subjects like sociology, anthropology, economics, psychology, history, and literature, the course will provide you with a good overview of "why people behave the way they do" which can be of great advantage if you can apply it as an HR.
PATH 3:
A B.Com degree will have the subject of HR and will provide you with principles and methods for implementing acceptable occupational health and safety procedures in organizations, managing and developing people, and promoting change.
You can even opt for certifications in various specializations in the field of Human Resources that will help you up-skill yourself. Some of the recognized Institutes that you can check out include
Society of Human Resource Management Certified Professional (SHRM-CP)
Indian Society of Training and Development (ISTD)
Organisational Development Certification Program
Senior Professional in Human Resources (SPHR)
Certified Professional in Learning and Performance (CPLP)
Even after being in the field for a while, these certificates will add value to your portfolio.
Know more: Careers Options as Consultant
B) Top Colleges In India to become HR Professional:
Presidency University, Bangalore
Manipal University, Manipal
Sharda University, Greater Noida
Jain University, Bangalore
Mithibai College of Arts, Mumbai
JD Birla Institute, Kolkata
AIMS Institute, Bangalore
Parul University, Vadodara
Gujarat University, Ahmedabad
Uttaranchal Institute of Management, Dehradun
A) Undergraduate/Diploma Courses Abroad:
Abroad undergraduate courses differ in structure, assignments, and curriculum from India. Some of the courses that should check out include:
| | |
| --- | --- |
| Undergraduate Course | Estimated Duration |
| Bachelor's of Business Administration | 4 Years |
| Bachelor of Arts in Human Rights and Human Diversity | 4 Years |
| Bachelor of Arts – Work and Employment Relations | 3 Years |
| B.A. in Human Resource Management | 3 Years |
| Bachelor of Commerce (B.Com) | 3 Years |
The name of these courses or duration may differ depending on the country you apply to. You can also opt for diploma/Certificate courses if you don't want to invest so many years. Some of them that you should check out include:
| | | |
| --- | --- | --- |
| Diploma Course | Institute offering the Course | Duration |
| Advanced Diploma in Business Administration | Mohawk College, Canada | 1 Year |
| Graduate Diploma in Human Resource Management | University of Technology, Sydney | 1 Year |
| Diploma In Human Resource Management | MacEwan University, Canada | 2 Year |
| Graduate Certificate in Human Resource Analytics | Portland State University, USA | 18 credit hours (Online) |
| Graduate Diploma in Arts- Employment Relations and Organizational Studies | University of Auckland | 1 Year |
| Diploma In Business Administration- Human Resource Management | Northern Alberta Institute of Technology, Canada | 2 Years |
| Graduate Diploma in Business (Industrial Relations and Human Resource Management) | Victoria Univerisity, Australia | 1 Year |
B) Top Colleges Abroad to become HR Professional:
the University of Toronto, Canada
Teesside University, the UK
McGill University, Canada
Coventry University, UK
The University of Illinois, USA
RMIT University, Australia
Deakin University, Australia
Queen's University, Canada
University of Leeds, UK
Victoria University, Australia
Step 4: Job Preparation required to become Human Resource Professionals
After earning your bachelor's, a lot of options will arise. These, though, won't be managerial in nature. You have the option of pursuing a master's degree (much like an MBA) or working for a while before making a decision. Any genuine experience will teach you the fundamentals of the field, which is important in your early years. Here are some pointers to help you succeed in interviews:
Take up Internships:
An internship in HR will help you gain an overview of all the verticals of HR. Therefore try to take up an internship in a generalist role as well as in a specialized role like that of an L&D.
Create a relevant Resume:
A relevant resume in HR is really important as the skills are quite varied. Therefore specific skills and certifications will help in your job hunt. Taking up courses like Clever Harvey's JuniorMBA Future CEO also adds value to your resume.
Networking:
LinkedIn is a very good platform for networking with people from the field. Their expert advice will also help you clear your doubts and cut you out of the bubble you are living in. Thus, talking to them will help you understand the industry standards and ultimately help you prepare better for your interviews.
Skills required to become a Human Resource Professional
Attention to detail
Project Management
Decision-Making Skills
Research
Empathy
Enthusiasm to learn
Business Acumen
Excel Efficiency
Data Analytics
Learn more: 5 Best ways to develop early Entrepreneurship Skills
Salary of a Human Resource Professional
Salary of a Human Resource Professional in India
You can anticipate making about INR 2.95 lakh per year as a novice, and as you gain expertise, your income will rise even more.
Salaries also vary depending on the geographical location. In India, the following are the top paying cities:
Mumbai, Maharashtra: 35,117 INR/Month
Bengaluru, Karnataka: 33,462 INR/Month
Hyderabad, Telangana: 31,774 INR/Month
Gurgaon, Haryana: 31,558 INR/Month
Ahmedabad, Gujarat: 30,391 INR/ Month
Salary of a Human Resource Professional Abroad
Salary Abroad also differs depending on the company and the geographical location. However, an overview of the salary abroad is given below:
| | | | | | | |
| --- | --- | --- | --- | --- | --- | --- |
| Country | USA | UK | Canada | Australia | New Zealand | France |
| Entry-level Salary/ Year | $43,431 | £26,011 | $42,945 | AUD $72K | $62,500 | 55 895 € |
Top Recruiters in India
Accenture
ABC Consultants
Manpower Groups
Boston Consulting Group
Randstad India
Ernst and Young
Deloitte
Sutra HR
TeamLease
Amazon
Ericsson
Top Recruiters Abroad
Amazon
Spectrum
Google
Honeywell
Shell
Pearson
Citi Bank
Pepsi Co
Western Union
Loreal
Nestle
I hope this information excites you to become an HR professional. Human Resource is fun if you like helping people and making their professional life better. And if you still want to explore more, here are some cool resources you can check out:
Movie: The Internship
Where: Netflix
What to expect: It teaches HR professionals the importance of diversity in the workplace
Movie: Up in the air
Where: Amazon Prime
What to expect: It is about an HR consultant whose work is to help corporate in downsizing.
Ending this blog with the thought that we started with. Here is a poem based on "If there is no HR"
Imagine there's no HR.
It's hard to even try
No plan, no purpose
Or culture to live by
Imagine all the people
Living uninspired
What we need are the dreamers
Who create and innovate
New directions and advances
to connect and celebrate.
Source: https://www.youtube.com/watch?v=UrFGHoJXVro
FAQs regarding Human Resource Professional
How can I start a career in HR in India?
A career in HR is a very lucrative career option that can be started by pursuing a relevant degree. These could be full-time courses like an MBA or M.A. or diploma courses. 
How much does an HR get paid in India?
An average starting pay of an HR is around 3.5-4 LPA. However, a lot depends on the company, your role, and the years of experience you have. 
Can I do HR without an MBA?
Yes, it is possible. However, formal educational training in the subject – be it MBA or M.A. or any other course is a good way to start. 
Is HR in demand in India?
Yes! With the pandemic, corporations have realized the importance of HR and the impact it brings on the morale of employees. Thus, it is a good career option
Can I do HR after the 12th?
Yes, definitely. You can either go for diploma courses or pursue full-time graduation. Post which you can either work full time or pursue higher studies. 
Can HR become CEO?
HR usually work closely with the business heads and advice them on various business issues. They are the bridge between the employees and the management and in the process learn important leadership lessons. So yes, they can become CEOs.